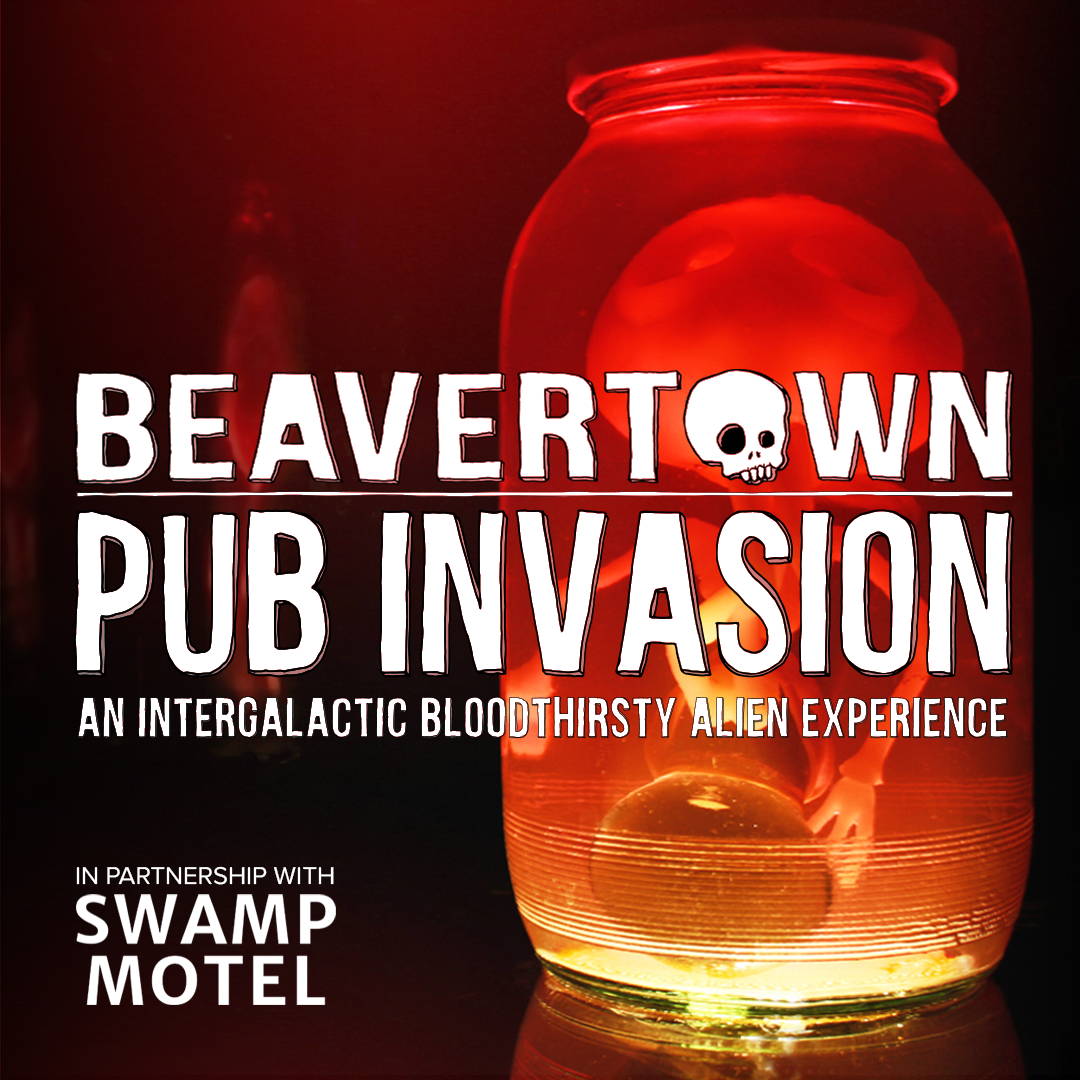 Get ready for a fully immersive experience, set over the full three floors of the Corner Pin Pub.
You'll have to navigate your way through an alien-ridden UFO crash site as you attempt to make peace with the invaders...a drink may be in your hand but your fate will be in their claws.
Following the immersive experience, you'll head down to the main bar to party with the aliens until the early hours. Ticket holders will be entitled to two free pints of beer* to get the party started.
It wouldn't be Halloween without some ghoulish costumes, so in true Beavertown style, out-of-this-world fancy dress is highly encouraged.
*Choose from either Neck Oil, Gamma Ray, Bones or Flesh, or any soft drink alternative.
Start times are staggered: 8pm, 8:30pm or 9pm (for the immersive event experience) and the event will finish at 1:30am
732 High Rd
London
N17 0AG
Boring bit: *Ticket holders must be 18+ to attend and must show ID upon entry. COVID-19: you will be expected to show an NHS COVID Pass to gain entry. Tickets come with 2 free pints of beer (choose from Neck Oil, Gamma Ray, Bones, Flesh or a soft drink alternative). Full T&Cs available here.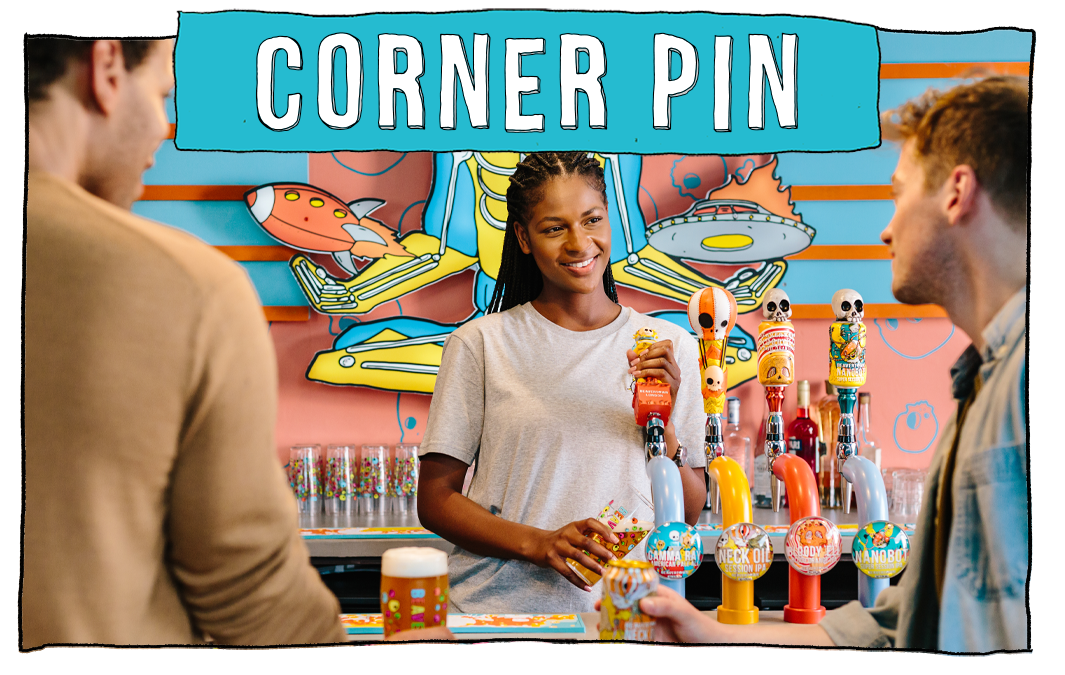 You can find out more about The Corner Pin Pub here.

Closest train stations are Seven Sisters on the Victoria line, or White Hart Lane Overground Station
Event Address: Beavertown Corner Pin, 732 High Rd, London N17 0AG
Unfortunately, we have no parking or bike storage available



There will be no food supplied at the event, please make sure you eat before – we don't want anyone going hungry
We will have a range of drink options available from beer to cocktails and will have soft drink alternatives
Please email us if you have any concerns or special requests or check out the Corner Pin page for more information
What time should I arrive?
Entry is subject to venue capacity. We sometimes over-issue tickets to allow for the inevitable no-shows. While we hope to accommodate everyone who attends, we suggest that you arrive on time for allocated start time to guarantee entry
What actions are you taking with regards to COVID-19?
We will be asking all attendees to make use of the NHS COVID Pass and Rapid Lateral Flow Self Testing Programme to confirm the COVID status of all guests and staff at the event
We will therefore ask you to show either a proof of a double vaccination (valid from 2 weeks+ after the second dose has been administered) OR a negative lateral flow test result (within 48 hours of entry) before event entry

Full details from the NHS can be found here. Should you need to take a test we will also accept a text message or email from the NHS confirming your negative result, which will need to be shown upon entry
Test kits can be ordered from the link above or be picked up from local pharmacies. Some areas also offer walk-in asymptomatic testing – please check with your local authorities for these resources
Guests unable to provide a pass or proof of a negative test result in the past 48 hours will unfortunately not be admitted into the event, as we have a duty of care to both our customers and staff
There will be no social distancing in place, but there will be sanitation stations dotted around the venue
Visitors experiencing symptoms associated with COVID-19, who have tested positive for COVID-19, or who have recently been in contact with a person experiencing symptoms, are asked not to attend the Event
What if I forget or lose my ticket?
You'll have received your ticket via email, so just triple check it's not in your spam or deleted folder
If you're still struggling, please send an email to webshop@beavertownbrewery.co.uk with the name and details you used on the ticket info
What if I can't make the event?
If you can no longer join us for the event, please apply for a refund, either through Eventbrite or by replying to this email
Although the tickets are free, it will then mean we can release the ticket for someone else to enjoy
What happens if the event gets cancelled?
Rest assured we will be doing everything we can to make this event happen, but, in the event that we have to cancel, all ticket holders will be notified immediately via email
Should government guidance change in anyway, the organisers of the event will be in touch with all ticket holders, to inform them of any changes
No to all under 18s and pets – guide dogs welcome but please not, this is an immersive event, so you can expect a mix of sounds and lights throughout the evening
There will be no cloakroom facilities available at the venue, so anything you bring, please consider that you will have to keep it with you all night