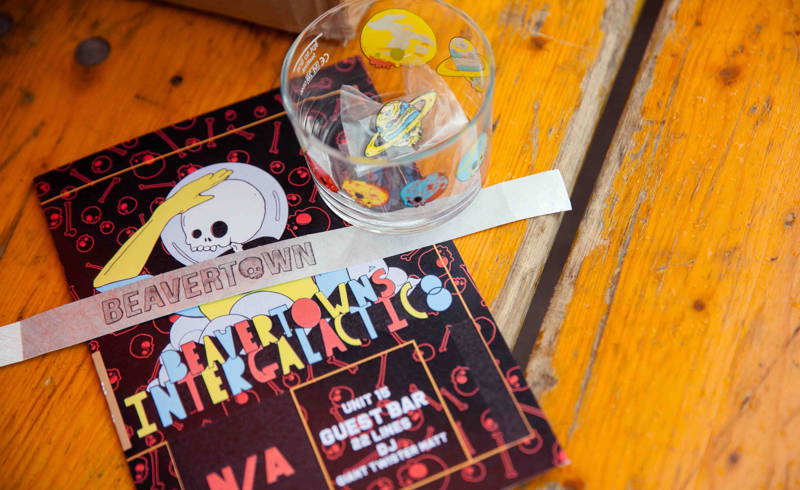 Join us at The Six Barrel Drafthouse, Nottingham to try all of our Intergalactic 8 Birthday beers.
Another year around the Sun can mean only one thing… it's time for Beavertown's birthday bash!
We're celebrating turning 8 by paying homage to the eight planets in our solar system, and we want you to join us on a colossal voyage exploring the all-conquering IPA. This style is both the foundation that Beavertown was built on, and a blueprint for endless experimentation and discovery. As is tradition we're collaborating with 8 stellar breweries to create a monumental line-up of beers that are out-of-this-world.
Beavertown X Salt – MERCURY – Super Session IPA 2.5%

Beavertown X Brew York – MARS – Sour IPA 4.5%

Beavertown X GlassHouse – VENUS – IPL 5%

Beavertown X Hinterland – EARTH – Brut IPA 5.5%

Beavertown X St Mars of the Dessert – NEPTUNE – No Coast IPA 6%

Beavertown X Queer Brew Co – SATURN – Black IPA 6.5%

Beavertown X Black Iris – URANUS – Jam Doughnut IPA 5.6%

Beavertown X Wildcard – JUPITER – Double NEIPA 8.5%
WHERE: The Six Barrel Drafthouse, 14-16 Carlton Street, Nottingham NG1 1NN
WHEN: 7th March 2020