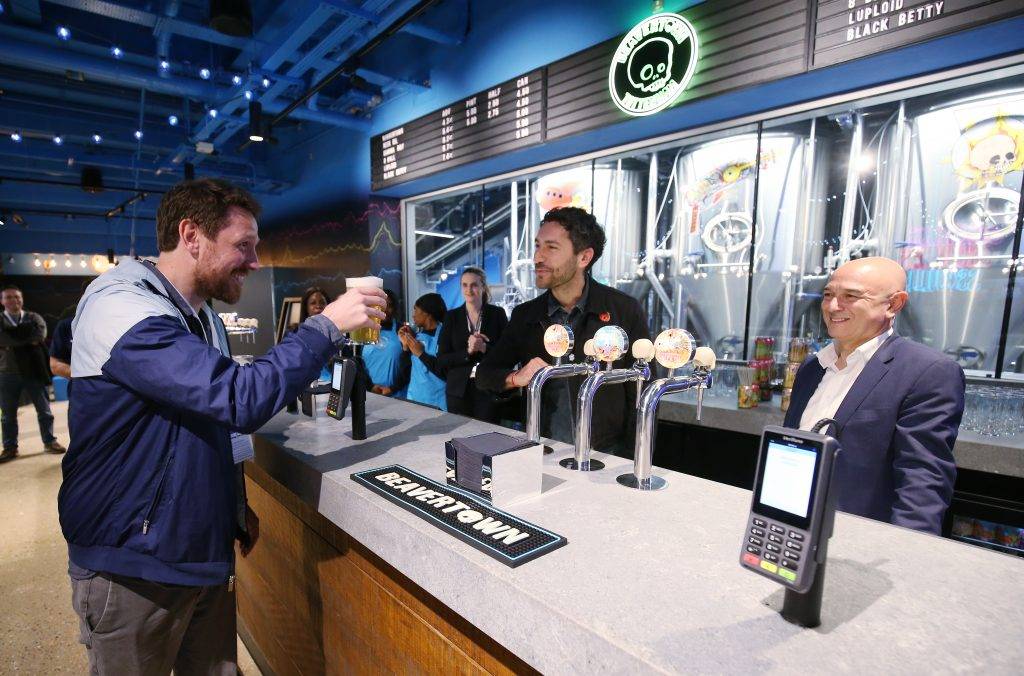 The Beavertown Tottenham Microbrewery and Taproom have been officially opened by Tottenham Hotspur Chairman Daniel Levy and Beavertown founder Logan Plant at the Club's iconic new stadium.
Located in the South East corner of the stadium alongside The Market Place, the Microbrewery recently completed its first successful brew of Beavertown Neck Oil.

The state-of-the-art Microbrewery is the only one of its kind inside a football stadium and will be the primary source of craft beer at Tottenham Hotspur Stadium. Led by Head Brewer Valeria De Petris, the Microbrewery is expected to produce over one million pints per year.

Daniel Levy, Chairman, Tottenham Hotspur, said: "This is another significant milestone as we approach the official opening of our new stadium and clearly underlines our ambition to create a fan experience like no other. Working with local businesses that employ local people is an important aspect of what we are about and this is an excellent example of this. We look forward to our supporters experiencing the microbrewery for themselves starting at this coming weekend's first Test Event."

Logan Plant, Founder, Beavertown, said: "We are thrilled to be part of such exciting times for Tottenham Hotspur! The new stadium is a real testament to their vision of creating a world renowned football experience and we can't wait to serve our range of fresh and delicious beers to the Spurs fans."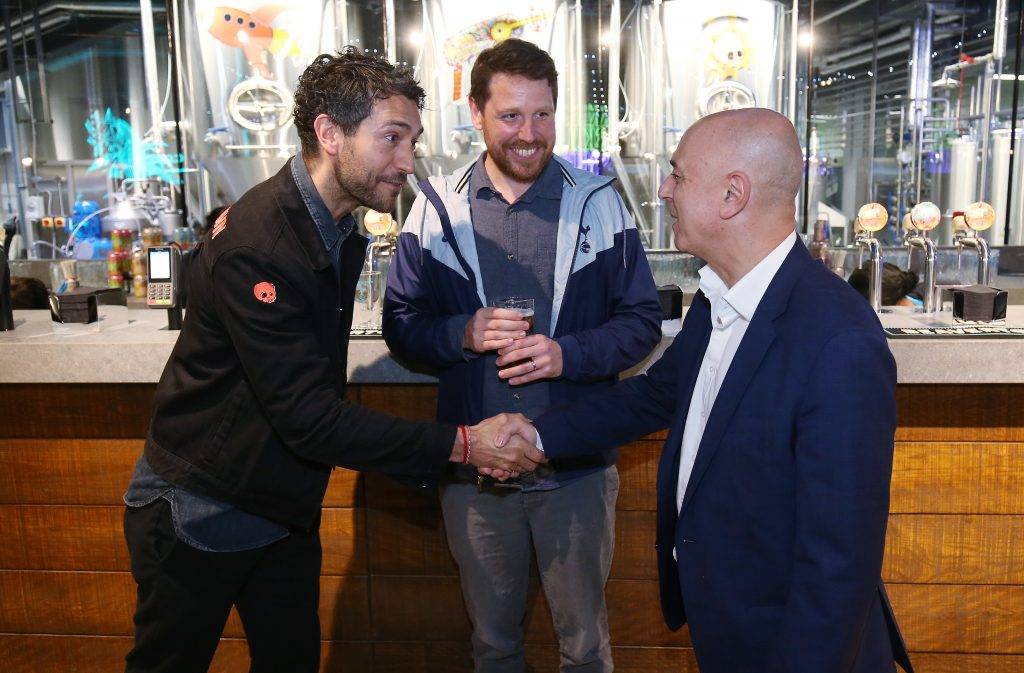 One Hotspur member Adam Spray is the first fan to have sampled a pint from the brew, which was poured by Logan in the neighbouring Taproom, after applying to participate in this unique opportunity through the Club's events, experiences and rewards scheme One Hotspur Moments, exclusive to club members.
Speaking about his experience, Adam said: "It's amazing to see inside of the stadium for the very first time – it all looks incredible. It was a privilege to be given a tour around the Beavertown Microbrewery with Daniel Levy. I will forever talk about the time I had the first pint at the Microbrewery in the new stadium!"