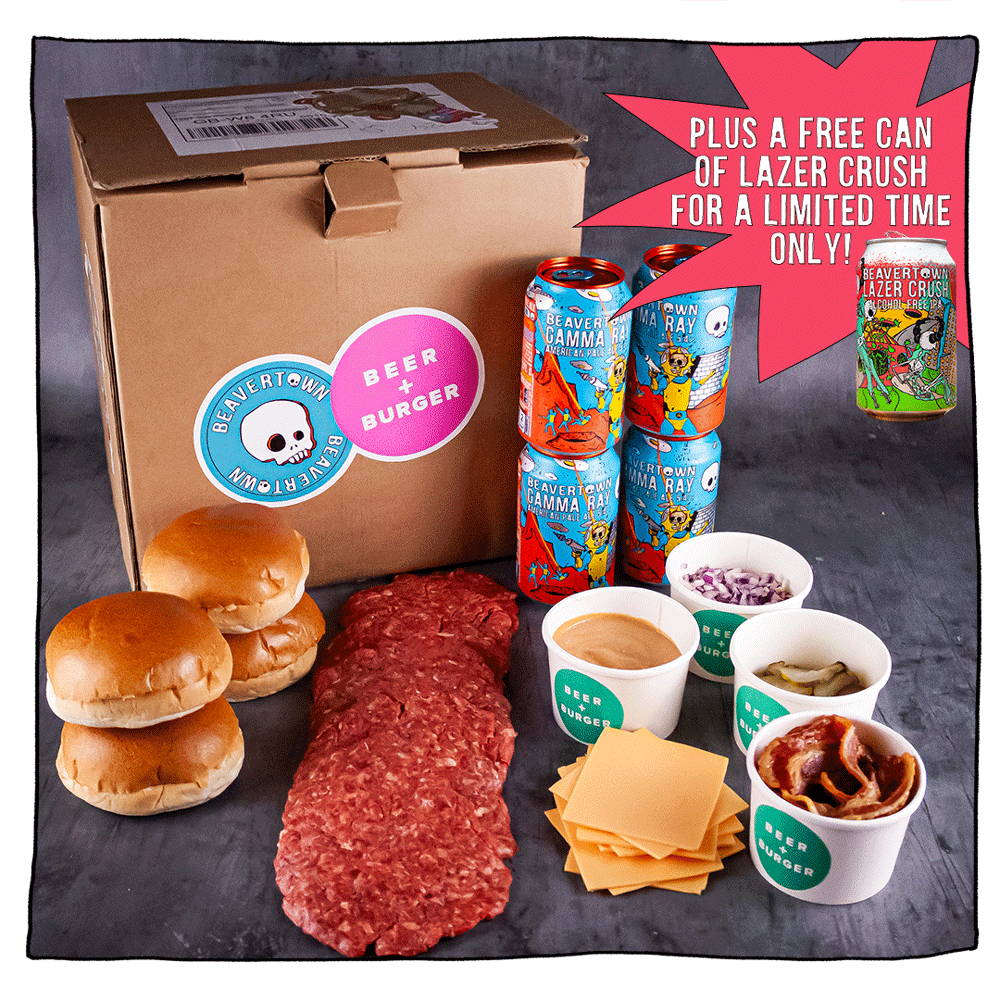 Our beer, their burgers, your home! Now including a free can of Lazer Crush our Alcohol Free IPA for a limited time only.
Each DIY KIT includes;
Everything you need to make 4 Beer + Burger Store Bacon Cheeseburgers.
Cooking instructions, with special tips and tricks.
4 Cans of Beavertown Gamma Ray American Pale Ale.
Beer + Burger are releasing 100 kits at a time, and dispatch them every Thursday on 1-2 day delivery service. Priced £39.99, nationwide delivery.
The first 100 kits go on sale TODAY, and are dispatched on Thursday 10th December.
Get them HERE!