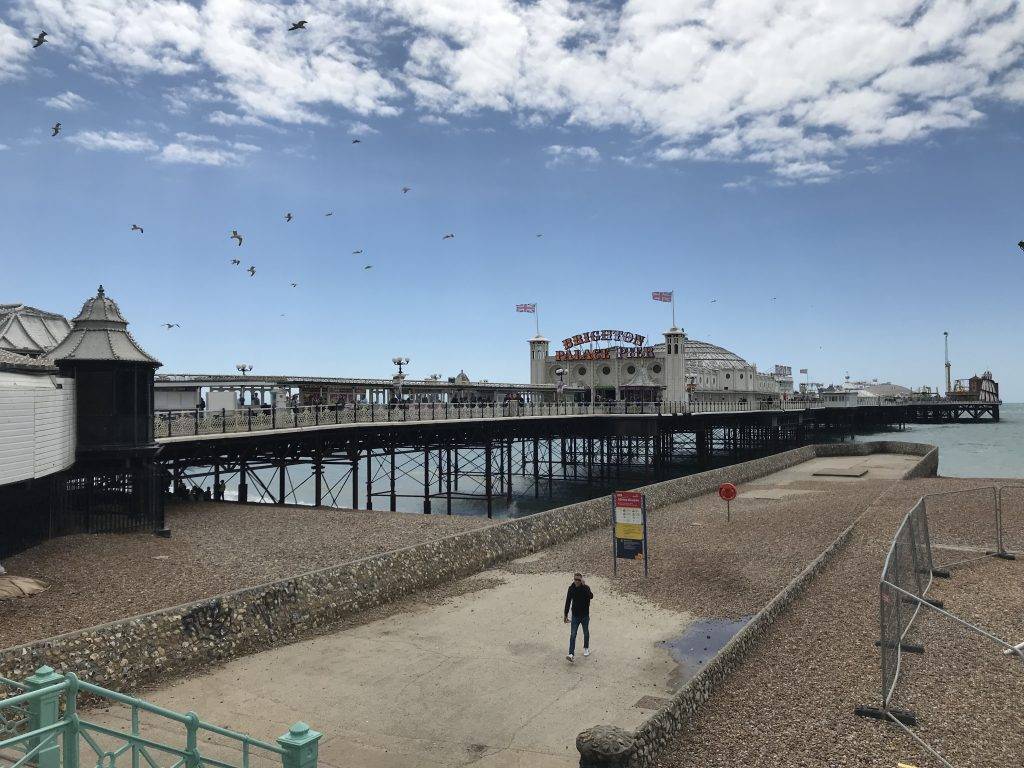 This year Brighton welcomed its first annual craft beer festival, showcasing a range of the best breweries from the UK plus a few surprises from Europe and the US.It was a hot weekend, so of course the team had to get a few beach trips in.
Georgia Gallant, External Comms & PR Manager

What was your favourite beer you tried?
So hard to choose! I'm a sucker for a sour beer and there were SO many. Dry and Bitter's Guava Sour and Gipsy Hill's Blueberry Sour (I think it was a Five Points collab?) were nice ones to ease you into a day of tasting. But I think my top two had to be To Øl's Sur CascadeXCascade sour mashed session IPA and The Kernel's Biere de Saison Small Damson Citra. But honorable mention to Amundsen's Cookie Monster choc chip stout, that smell will live on in my dreams.

Best thing about the festival?
It was my first festival, so it was great to meet so many new people from other breweries and expand my beer knowledge. Dub Pistols were there on the Friday night so managed to catch a bit of them which was cool. Also, it was amazing weather so heading down to the beach whenever we could to get some social media content and calling it work.
Best local eating/drinking spots?
Admittedly I went more for convenience and had a LOT of crisps and toasties. I probably ate my weight in The Bok Shop's fries at the festival. Oh and a delicious halloumi souvlaki wrap from a street trader which immediately got us attacked by a seagull. They are the rats of the air.
Best afterparty place?
Loved Bohemia cocktail bar, there was one night they had a brass band and a woman outside in gym gear shouting 'shake your arse' to everyone. Wherever she is I hope she's happy…
Try any local beer?
Had a chat with the guys at UnBarred Brewery who were great, tried out their Mango Pale and the Chai Latte Beer which was a bit mad but I liked it.
Have a chat with any other brewers?
Loved meeting everyone, but big thanks to the girls from North Brewing for taking a first timer under their wing. Also Joe from 8 Wired has some crazy dance moves.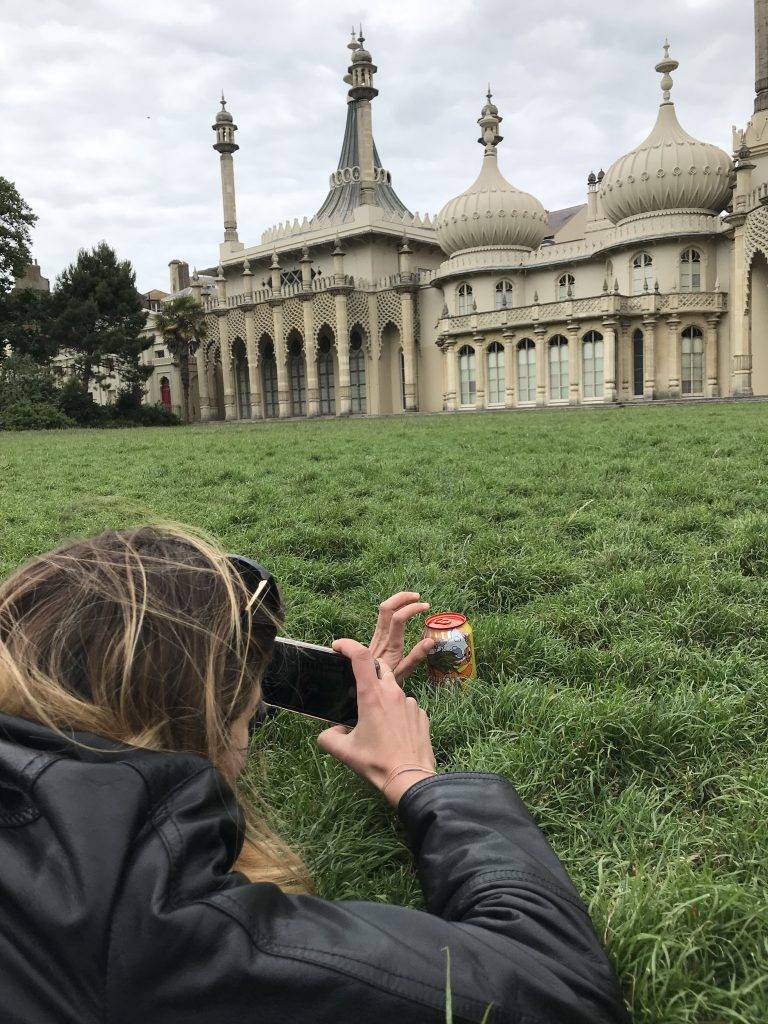 Robyn Smith – Sales Ops Coordinator
What was your favourite beer you tried?
8 Wired iStout Affogato Imperial Coffee Milk Stout and ALSO their Cucumber Hippy Berliner Weiss mixed with Fierce Brewery's Raspberry Gin.
Best thing about the festival?
All the amazing beer on! Such a great line up and The Bok Chop food was great as well!
Best local eating/drinking spots?
Purezza for best pizza! And I hear a one has opened in Camden… I may have to pay them a visit
Best afterparty place?
Bohemia had some great cocktails and The Mesmerist had a great selection of craft cans too!
Try any local beer?
Loved the pale ale from Brighton Bier and the session pale from Abyss!
Have a chat with any other brewers?
The festival had a great atmosphere from all the breweries, so it was easy to chat with everyone… Maybe a special shout out to our festival neighbours North and Aegir for chats and snack swapping, but there is honestly too many to name!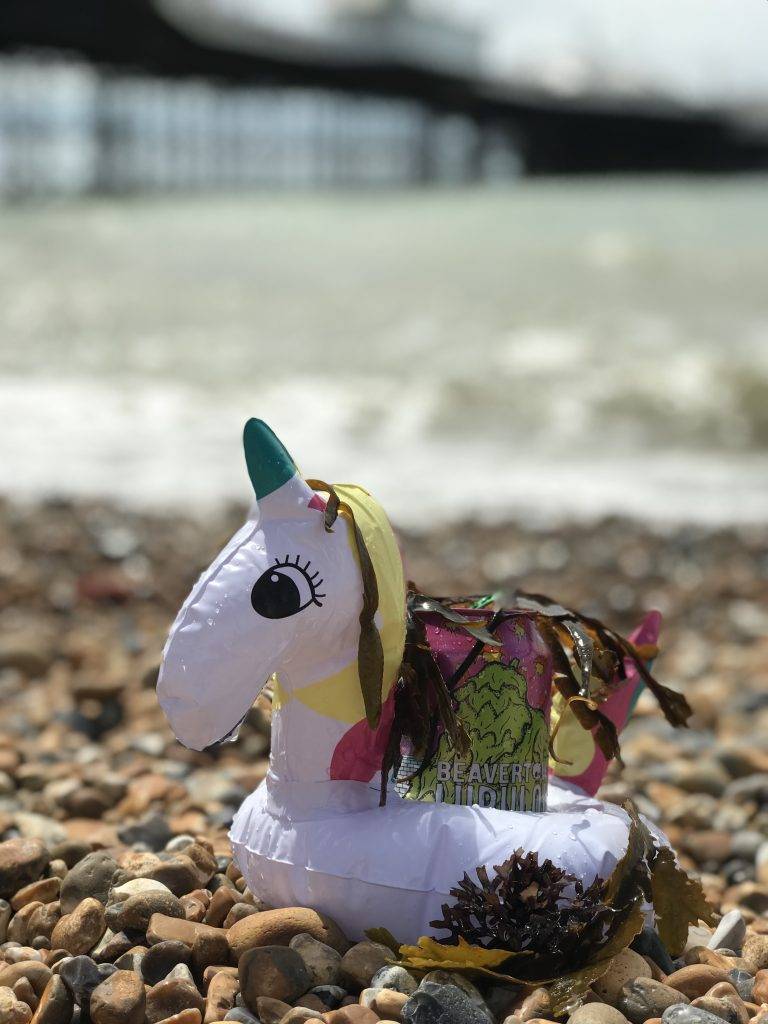 Georgia, Robyn and Francesca were pouring Tempus Project's Birds of a Feather, Sky is a Sea of Darkness, Breed II, Brett Pils and Metamorph IV.