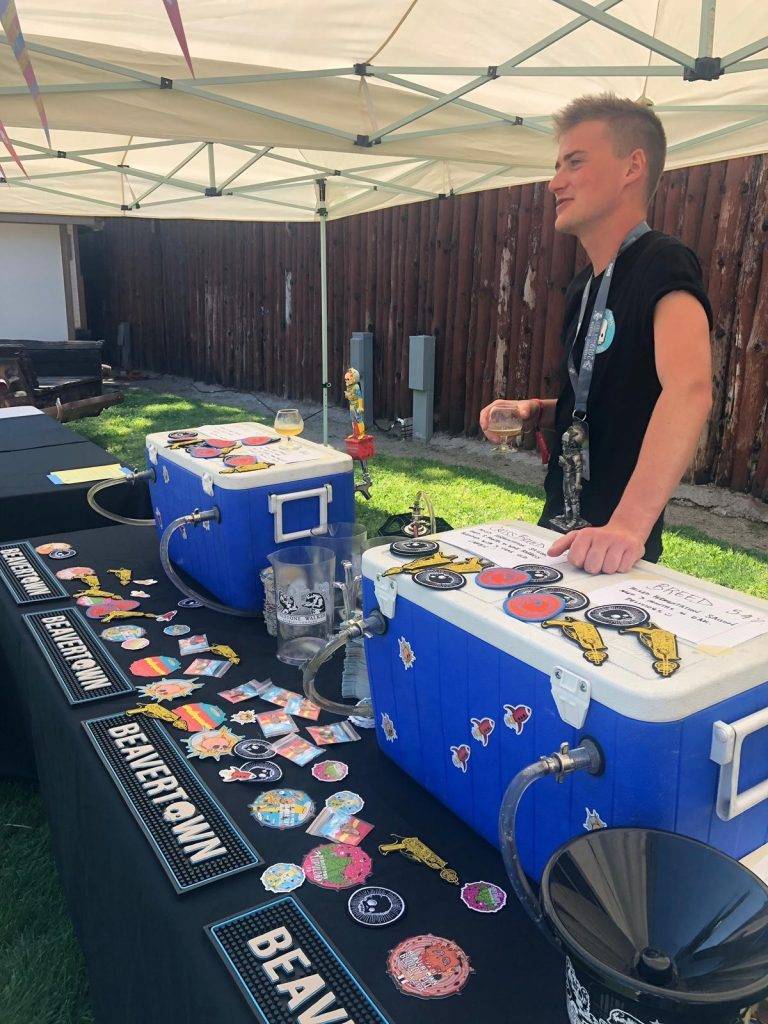 The Firestone Walker Invitational Beer Fest is one of the world's best beer festivals. An epic yet intimate gathering of 50+ leading brewers from around the nation and world, celebrating craft beer in their hometown of Paso Robles, California.So who was there to do our bidding? Chris, one of our Senior Brewers, along with Mr. Beaver himself.
Logan Plant – Owner, Founder
What was your favourite beer you tried?
Drinking the Highland Park, West Coast style Pilsner with straight Mosiac was banging. Full on clean base beer with tonnes of Mosaic. Really nicely done with a single hop!
Best thing about the festival?
Catching up with so many friends and drinking amazing beers but also taking over the waterpark in Paso Robles and hitting all the slides.
Best local eating/drinking spots?
Tin City, an industrial park on the outskirts of Paso. A hive of breweries, cideries, bakeries, creameries and amazing restaurants. Brilliant!
Best afterparty place?
Firestone's head brewer Matt Brynildson's back yard with a cold Pivo!
Try any local beer?
The new Cashmere XPA by Firestone, canned the day we arrived was delicious! SLO Brew 'Cali Squeezed' Blood Orange Hefe was juicy and STS Pils by Russian River was my fave Pilsner of the trip.
Have a chat with any other brewers?
Loads, it was amazing to catch up with so many friends all over the US. The scene out there is changing a lot but the friendships and good times never change.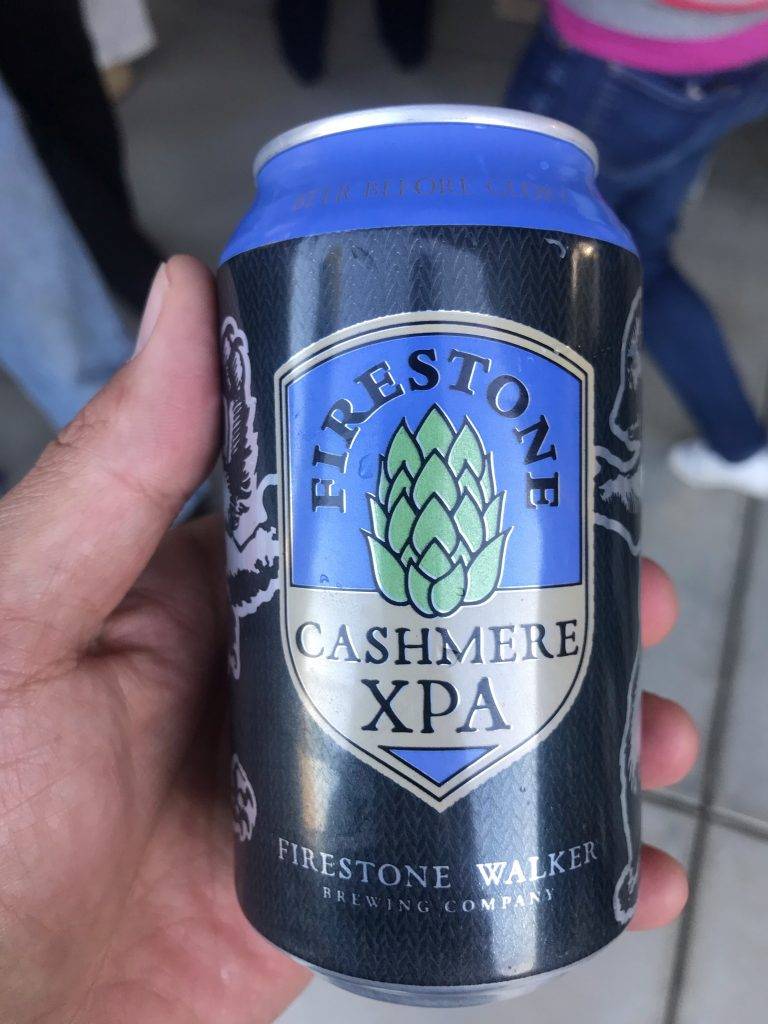 Chris Lewington – Senior Brewer
What was your favourite beer you tried?
I apologise in advance that I don't drink the outrageous craft beers most do. I'm a lager kind of guy. However, I had several fantastic beers that are all worthy of a shout out from Btown. Firstly, STS Pils from Russian River along with its inspiration Birrificio Italiano Tipopils where equally fantastic. They really encapsulate how a Germanic pilsner principally should be made but with their own uniqueness added. I also had a beer from a brewery I'd not experienced from Australia called Balter. They had an XPA (similar vibe to Neck Oil) that was actually fantastic.
Best thing about the festival?
The best things were meeting people who'd never seen the brewery before and watching them come back for more! And this new thing that apparently happens in American beer festivals where they wear pretzels around their neck like a necklace and eat them during the day. To be honest the pretzel necklace was the real highlight.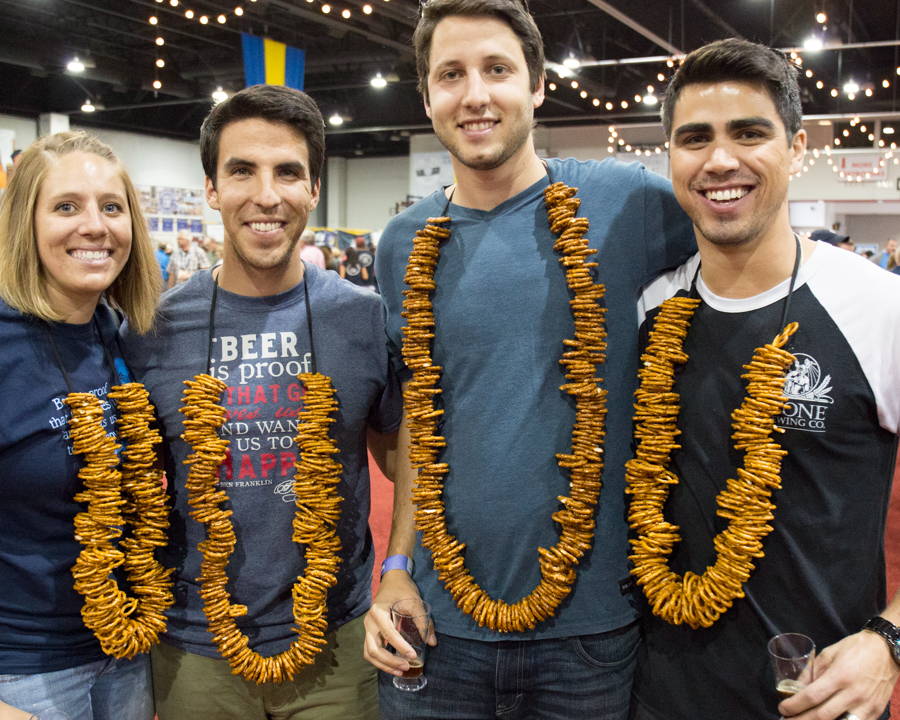 Best local eating/drinking spots?
Oh man there was this place right, like a little market stall outside this church that sold tamales which are like this steamed masa and veg in a corn husk. $10 for like 5 and it was dope. So good. Also, this taco truck in the car park opposite the next day. Unreal. Probably should mention something about the food at the festival, but there were like 2 veggie options (both mac n cheese obvs) so I didn't really eat there. Meat is murder.
Best afterparty place?
The brewers camp was the place to be. Had Green Cheeks (Anaheim, CA) Helles on party keg and some Highland Park Mosaic Pilsners. Loads of brewers hanging out which is sometimes fun, sometimes deadly.
Try any local beer?
The big obvious one is Firestone. I had their STIVO Pils (collab with Russian River) which was totes banging like. Also, the classic PIVO pils (I told you I loved Lagers) San Luis Obispo Brewing Company did this orange hefe – kind of a Bloody 'Ell vibe. Which was totally delicious.
Have a chat with any other brewers?
Far too bloody many between us lot. But hanging out with the guys from Balter, the Firestone Staff and the other 1048192737291873091283791278 09 brewers that went to see Logan and Bridget that I was introduced to were great. Also, hanging out with my old friends at Thornbridge was a total treat! They gave me a huge leg up in the industry so always got a huge amount of time for them.
Logan and Chris were pouring an excellent range of beers from Beavertown's Tempus Project: Breed II, Sense of Place, Cross Breed (Breed II blended with 3 year old Lambic) and barrel aged Brett Pils.