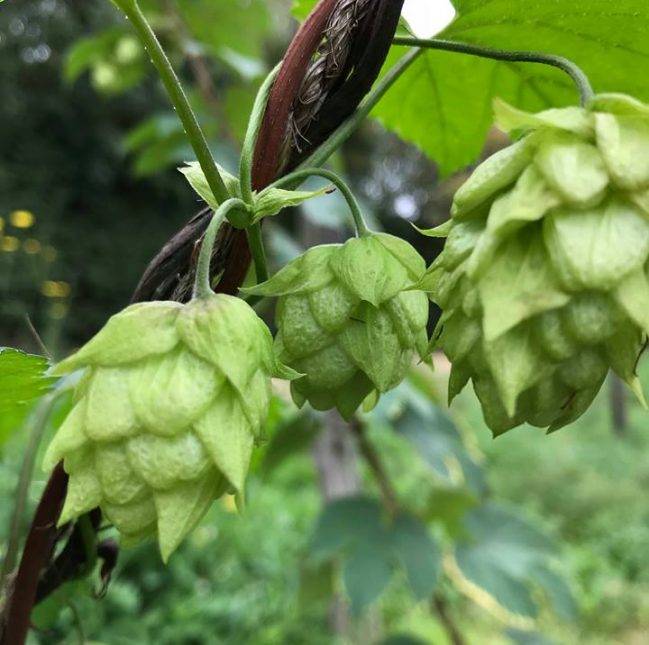 Last month team Tempus ventured to Hukins Hops in Kent to get their hands the freshest Goldings hops to create our first ever wet hop beer.

What is Wet Hop?

The term 'Wet Hop' refers to hops that are used fresh off the vine without being processed. These can only be used during the fall immediately following harvest.

Hop Harvest 2018, Fresh Hopped Saison – Brewers Notes

"Hop Harvest 2018 is our first ever Hop Harvest beer, brewed using Goldings hops from Hukins Hops in Kent.
For this beer, we used a simple malt bill of Pilsner Malt, Wheat Malt and Un-malted wheat, bittered to around 35 IBU with a small charge of Magnum in the kettle. At the end of the boil, the wort was pumped back into the mash tun, acting as a makeshift Hop-Back, which was filled with 50kg of Fresh Goldings hops, fresh from Hukins Hop Farm in Kent.
The wort was fermented with a rustic Belgian ale strain at warm temperatures to stimulate ester production, to compliment the spicy/earthy character of the hops. The beer was then conditioned for an extended period, and carbonated gently to ensure a rocky, characteristic Belgian foam."

When / Where / How do I get this?
We seriously recommend this beer be drank FRESH. To ensure fresh beer for everyone we will be launching it across the country in some of our favourite bars. Head down to any of these venues on October 27th to get a taste of our Tempus, Hop Harvest 2018.