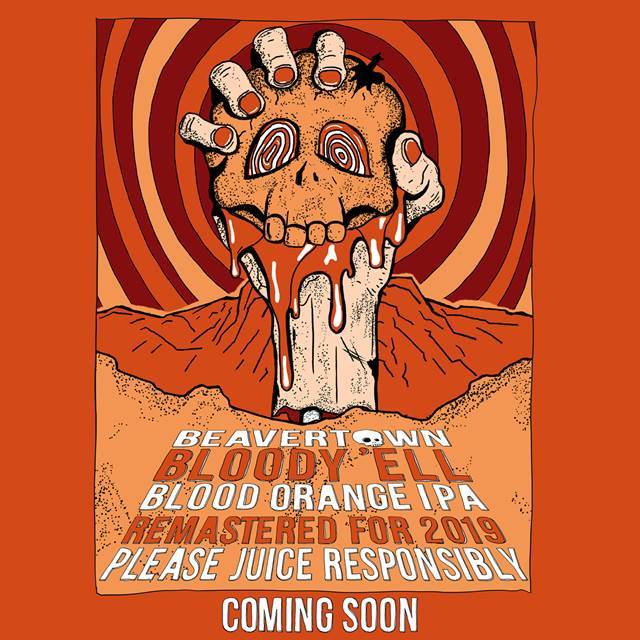 Every year for the last 6 years, right about this time, a phoenix rises from the ashes. A big, bad orange phoenix by the name of Bloody 'Ell. Well it's back again, but this time it's a little bit different.
Here at Beavertown we're always working on ways to refine our beers. Improving the balance, increasing the impact and dialling up the drinkability.
Bloody 'Ell has always been one of our favourite brews, but it's always been restricted for 2 reasons.
1 is the oranges, the sources we've used have only been able to get them to us, in the form we need, during the late winter and spring. Advancements in how our suppliers process the oranges means that we can now get them in the form of a comminute, which is basically an extremely fine pulp that they can now instantly pack in and seal into an inert atmosphere, meaning we can store the pulp and produce year round with an ingredient as fresh as it was when packed. 2 is the ABV. At 7.2% it's a beast of a beer that has stopped drinkers in their tracks after their second pint. Not anymore! This year, Bloody 'Ell is back, and it's back for good. We're turning down the ABV to a more sessionable 5.5%, while doing so we're making sure we retain the juicy malt bill that has always been the backbone of the brew along with the citrusy, hoppy top notes and most importantly we are turning up the ORANGE. Yes, even at this lower ABV we're packing more oranges than ever before to give you a heady zesty juice hit that will blow your mind. So to sum up, from now and forever more Bloody 'Ell will be all about more juice, less loose, and that is something we think everyone can get behind.