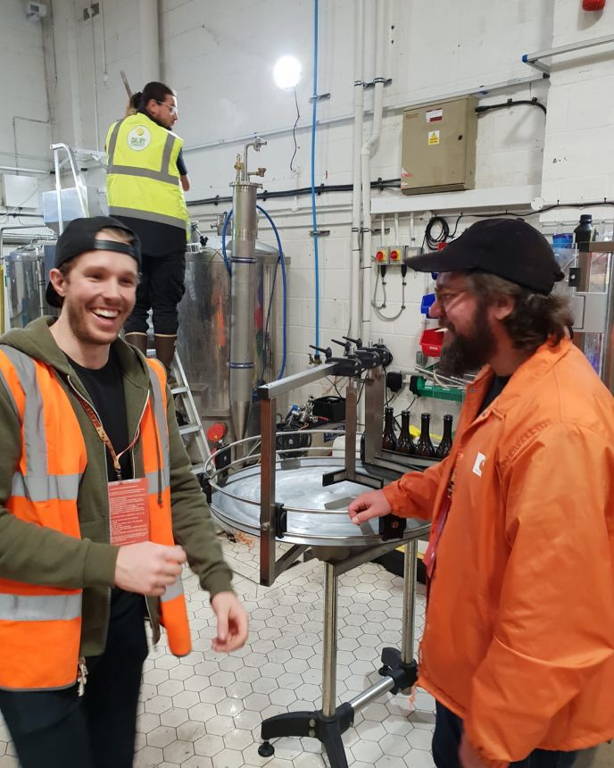 After two Beavers moved to Copenhagen to join the team at Alefarm a collaboration (read: excuse to reunite and drink beer) was a must. With them joining us at the Extravaganza it seemed like the perfect time to get them back in the brewery to brew some beer.
With their focus being on both mixed fermentation, as well as juicy IPAs and DIPAs, we decided to brew two beers, inspired by their Saturated IPA and our Metamorph Brett IPA series.

In London, the day before the Beavertown Extravaganza we brewed a 100% Brett fermented Double IPA with a few different types of oats. We hopped it with 2018 Galaxy and Nelson Sauvin hops from the Southern Hemisphere, along with some Chinook for balance.
Back in Denmark, Joe and Marked re-brewed the same recipe with a few tweaks, to produce a clean (i.e. No Brettanomyces) Double IPA called SuperSaturated.

Megamorph 8.3% Brett DIPA

100% Brettanomyces Claussenii fermented Double IPA, with lots of oats, and double dry hopped with 16g/L of 2018 Harvest Galaxy, Nelson Sauvin and Chinook. Pours hazy orange, with notes of tropical fruit, pine and the distinctive aroma of Brett giving some Belgian-esque flavours such as clove, and stone fruit.
Super Saturated DIPA – 8%

The same recipe as above, fermented with Burlington ale yeast, brewed and canned at Alefarm in Greve, Denmark.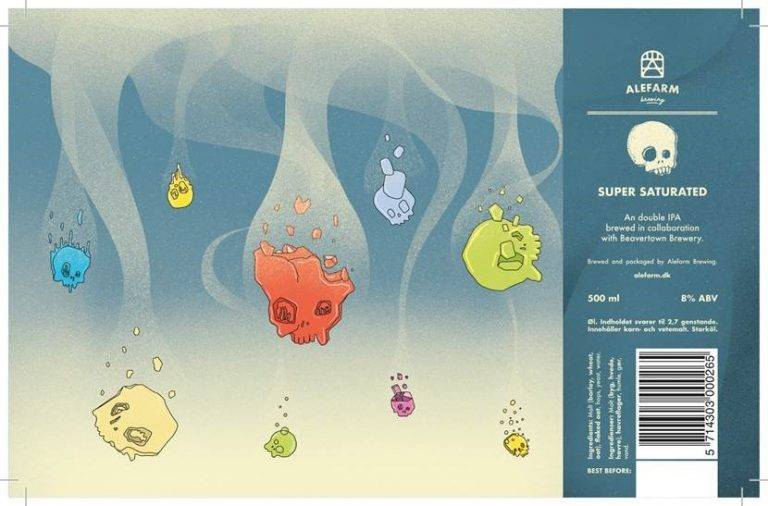 WHAT IS THE TEMPUS TAPROOM

On the first Saturday of every month we open up the doors to our Tempus Project, the wild side of Beavertown where we age, sour and experiment. The Tempus Project houses 300 barrels, a pair of Foeders and a couple of traditional terracotta amphora, all being utilised for their unique transformative properties.

At each Tempus Taproom we have at least one exclusive release – where you as our guest will be the first one to try it and have the opportunity to bring some bottles home with you. There is also a fridge full of new beers and old classics dating back to 2014.

FULL BEER LIST – NOVEMBER 3RD

Tempus Project x Alefarm Collab – Megamorph – 8.3% – 100% Brett Double IPA
Alefarm x Tempus Project – Supersaturated –8% – Double IPA
Tempus – Hop Harvest 2018 – 5.1% – Fresh Hopped Belgian Pale Ale
Tempus Far From The Tree – Foudre Aged Golden Sour Aged on Apple Pomace

Tickets Available 2pm – 4pm – HERE
Tickets Available 5pm – 7pm – HERE