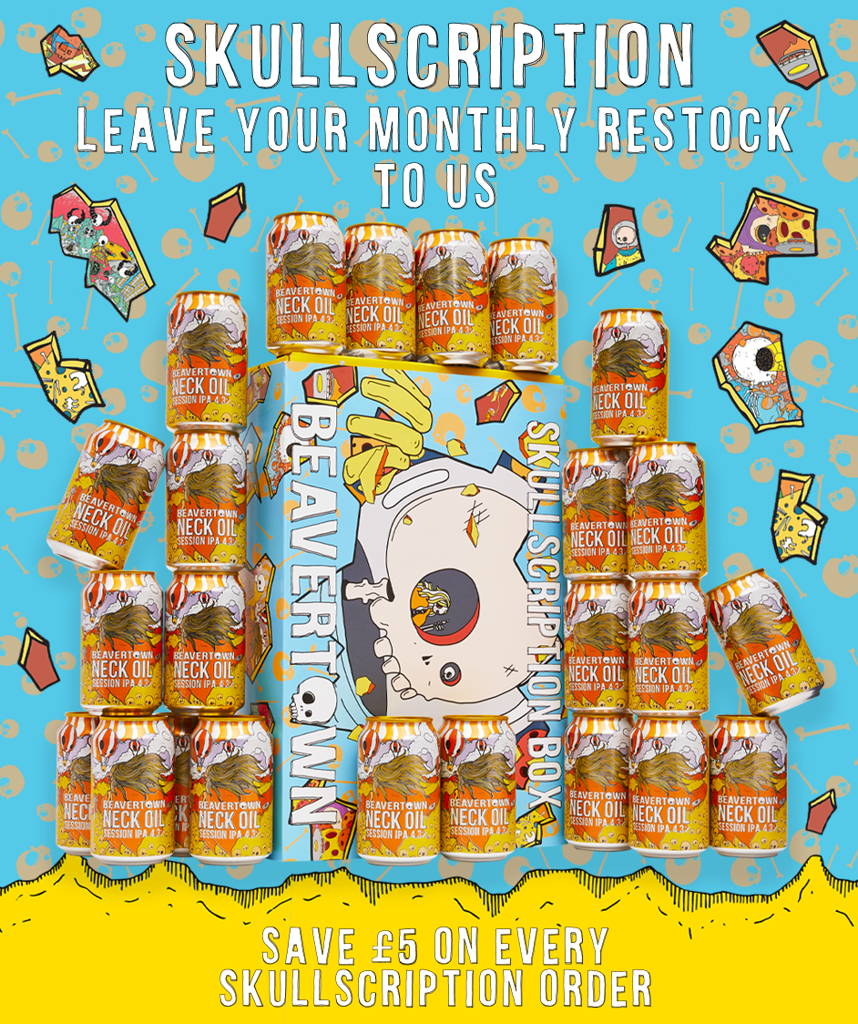 The Beavertown Monthly Skullscription Subscription...what a mouthful. It's easy though - get a case of your favourite beers delivered to your door every month, with £5 off every order. Just sit back and relax, we'll do all the hard work for you.
2 month minimum sign up. T&Cs Apply.

Beavertown Brewery - London Craft Beer, IPA and Lager
Congrats, you've scrolled right to the bottom! In case you didn't know, we're Beavertown Brewery and we come in peace, pints and cans. Craft Lager, IPAs, APAs, no-alcohol, low-alcohol beer and everything in between can be found here…and when we say everything, we mean everything (we also have a Taproom, how cool). Have a little browse, go on, it's fun.